UC Irvine Orthopaedic Surgery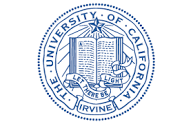 UC Irvine Orthopaedic Surgery is home to some of Orange County's most highly trained and experienced orthopaedic surgeons, nurses, and therapists treating disorders and injuries of the musculoskeletal system. Superior comprehensive care under one roof allows patients to achieve the highest degree of functional outcome possible.
Our surgeons have received top awards for their work and authored more than hundreds of peer-reviewed publications in the world's leading textbooks and journals representing the best scholarship currently available in the field.
For more information please visit www.uciortho.com